COVID -19 update • WE ARE NOW OPEN! Your health and wellness continues to be our top priority. (LEARN MORE)

July 9, 2012
COVID-19 Restrictions Update
Good Afternoon SDC Family!
This week we got some great news and a clear sign we are moving in the right direction when it comes to Covid-19. With Alberta's recent move to Stage 3 of its re-opening plan and the City of Calgary's vote to rescind most of the mask bylaw it really does seem like we are heading back towards normalcy. Although things are improving, the pandemic is not yet over and we must all continue to do our part to keep things moving in this positive direction.
Our governing body (Alberta Dental Association and College), under the direction of Alberta Health, has implemented protocols to keep our team and patients as safe as possible during this pandemic. Under their guidance, we will continue to follow these same guidelines until further notice. This means we will continue screening, disinfecting, wearing PPE, using air filtration units, and everything else we have implemented over the past year. This also means we will continue to ask patients to wear masks and maintain social distancing in the common areas. We do this because we want to continue to protect our patients who are still at risk including children under the age of12, unvaccinated individuals, and those with underlying health conditions.
To date, there have still been no recorded incidences of transmission of Covid-19 in any dental office in Alberta and Canada and we will always do our part.
We understand this is a challenging time and we are always here to help with your oral health. If you need to re-schedule your appointment for any reason please try to give us 48 hours notice so we can make that time available to our other patients. If you need financial aid we offer interest-free payment plans to our patients.
We hope you take this opportunity in stage 3 to enjoy the company of your loved ones and everything else our beautiful city and province has to offer.
Have a great weekend!
Springbank Dental Centre Team
We're Open!
Recently there was a statement released suggesting people not visit their dentist due to the risk of COVID-19. However, this statement was only referring to high-risk countries like the United States, Mexico, and Brazil, and DOES NOT apply to dentists in Canada.
We want to reassure you, we have implemented and exceeded all additional precaution recommendations from the following organizations: IPAC, RCDSO, CDHO, ODNAA, WHO, CDC, and Public Health Canada.
Dear Springbank Family,
After 2 months we have opened our doors and we are all enthusiastic to be back to work. Our official first was May 19, 2020 and our administrative staff have been calling patients to rebook their missed appointments.
If there are patients in a higher risk category please mention this pertinent information to our staff and we will do our best to accommodate you during minimal traffic appointment times.
Covid-19 has been on all of our minds for months and now that it is time to begin our journey back to normalcy we will do it with a healthy dose of caution. We will ease back into things by focusing on dental restorations only and re-introduce hygiene visits in subsequent weeks. We know there are still some reservations about going anywhere in public including the dental office. However, now is a more important time than ever due to the significant connection between oral health and total body health. As a result we realize the importance of making sure everything that can be done is being done.
Although our doors have been closed we have been keeping busy undergoing modifications to make your next visits safer and more efficient. Before Covid-19 we already had a rigorous infection control protocol. After Covid-19 we will be taking further safety precautions to eliminate any risks to our patients and our staff. We would like our Springbank Family to be aware of the changes we have made to mitigate any extra risk posed by the virus:
Filtration Units for Clean Air:
We have added air filtration units with Hepa Filters that clean the air around 20 times an hour. These filters remove 99.95% of all microbes as small as 0.03 microns and filter out essentially all bacteria and viruses including Covid-19.
Extra High Volume Evacuation:
In addition to our regular methods we have also added new high volume suctions to decrease the amount of aerosols that are even allowed to escape the mouth to further reduce any risks. This new high volume suction has been shown to remove up to 90% of all aerosols.
Screening and Waiting Room Changes:
For every patient we will be doing a screening (during booking and at arrival) and asking all symptomatic patients to stay at home to avoid any risks. We will continue to ask patients to wait in their vehicles when they arrive until their room is ready at which time we will call to have them come straight in. Also, we ask that all patients who are able to come alone to exemplify proper distancing in the waiting rooms. We have removed items from the areas that cannot be easily wiped and we will be regularly wiping down the common areas throughout the day. Every patient arriving will have their temperature and oxygen levels taken, asked to wash their hands and they will be given a strong anti microbial rinse to further lower the contamination risk.
Extra Protection for Higher Risk Appointments:
To protect our staff and avoid further cross contamination risk we will be wearing gowns, face protection and hair nets for certain higher risk procedures so please do not be alarmed when someone who looks like a bee keeper greets you.
Our Staff:
This week our staff will be undergoing extensive training on extra protocols, appropriate donning and doffing, and strict work flow management. Daily, each staff member will be filling out a Covid-19 clearance form prior to entering the work place. In addition, temperature readings and oxygen levels will measured upon arrival. It is of utmost importance that each team member is healthy to alleviate any of your concerns.
Scheduling Changes:
Appointments will be managed to allow for more social distancing between patients. Unfortunately, that may mean that initially you are offered fewer options for scheduling your appointment.
As we continue to adapt to the new guidelines and new information about the virus we ask for your continued patience. Your safety and the safety of our staff are our top priority and we will not put either at risk. There will undoubtedly be some small road bumps as we make our way through this together.
We also want to thank you all for your kind words and support throughout all of this. We have been reminded how lucky we are to have you all as patients. It has been a trying time but we have also learned a tremendous amount about ourselves, our connection to the community and how we can best serve our city. Covid-19 reinforces the strong focus we have put on the importance of health and the connection between your mouth and the rest of your body.
Thank you all again and please feel free to reach out to us with any questions or concerns. We look forward to seeing you all again and remember to continue to physically distance but socially connect.

Springbank Dental Centre
Dr. Luke Szott and Dr. Joey Woo
116-30 Springborough Boulevard SW
Calgary, Alberta T3H 0N9
New Patients: (403) 277-7464
Existing Patients: (587) 317-9910
Fax: (403) 265-2077
We Offer Direct Billing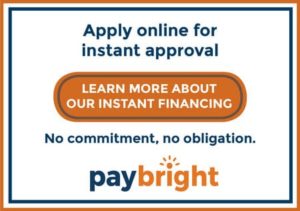 Copyright 2022 Springbank Dental Centre & Dental Growth Strategies | All Rights Reserved | Powered by Dental Growth Strategies
This website uses cookies.