Technology
We believe dental technology has a key role in dentistry. Its usefulness can range from making a procedure more efficient to potentially saving a life. We pride ourselves on keeping our dental technology relevant and updated to serve our patients. Here are a few of the many current technological tools we use each day to serve you better:
CAESY Patient Education System
CAESY provides live-action videos with crisp, state-of-the-art 3-D animations to explain complex procedures in easy-to-understand language. CAESY is available at all of our dental chairs, consult room and even our waiting area to explain diagnoses, procedures, alternatives, and post-operative instructions. With over 270 presentations available there is no question that goes unanswered or any treatment option unexplained.
CEREC In-Office Crowns
With today's busy schedules it can be difficult to fit in your regular dental appointments let alone wait for 2 weeks to have a second visit to get a crown done. With CEREC there is no longer a need to wait 2 weeks to get your permanent crowns. No messy impressions and no temporary crowns either. So whether you are in need of a quick turnaround because you are traveling, or you play hockey and had an accident, or you are just busy like the rest of us, we can now accommodate you in one visit right here at our Kitchener office.
We use CEREC to provide our patients with durable, well-fitted single and multiple tooth restorations in a more efficient manner than traditional lab-fabricated restorations.
CEREC uses CAD/CAM technology to design the anatomical features, size and shape of a tooth restoration on a computer. The CEREC computer screen displays a 3-D custom image of your teeth and gums, allowing your dentist to draw the precise design of the tooth restoration.
CEREC then fabricates the restoration through a milling machine that crafts the tooth-like ceramic material into a precise replica of the drawing.
3D Imaging – CBCT
CBCT or Cone Beam Computed Tomography is an advanced scanning technology that allows us to take a 3-dimensional image of your mouth and jaw. By taking over 600 distinct images of the area, and using special software to reconstruct those images in 3D, the CBCT can give us the data we need to make decisions for implants, orthodontics, and other complicated cases.
CBCT is considered the "gold standard" when it comes to scanning technologies.
Digital Radiography
Digital radiography (digital x-ray) is the latest technology used to take dental x-rays. This technique uses an electronic sensor (instead of x-ray film) that captures and stores the digital image on a computer. This image can be instantly viewed and enlarged helping the dentist and dental hygienists detect problems easier. Digital x-rays reduce radiation to 80-90% less than traditional dental x-rays.
Dental x-rays are essential, preventative, diagnostic tools that provide valuable information that is not visible during a dental exam. Dentists and dental hygienists use this information to safely and accurately detect hidden dental abnormalities and complete an accurate treatment plan. Without x-rays, problem areas may go undetected.
Conscious Sedation
At Springbank Dental Centre we offer numerous tools and methods to decrease anxiety levels and apprehension of dentistry. Conscious sedation is an altered level of consciousness where the patient can still respond to verbal directions. First, a patient's medical history will be carefully reviewed to determine if they are an appropriate candidate for conscious sedation. Next, certain sedatives are administered in combination with nitrous oxide to achieve the appropriate level of sedation. The entire procedure is discussed in detail with the patient prior to the appointment date. Both Dr. Luke Szott and Dr. Joey Woo are certified by the Dental Organization for Conscious Sedation (DOCS).
Velscope
In North America, oral cancer takes the life of one person every hour of every day! That is nearly double the rate of cervical cancer. The reason for the high death rate of oral cancer (70-80%) is the inability to detect cancer until it is too late. The Velscope can detect cancerous tissue before it is visible to the naked eye. With early detection, the survival rate is 80-90%.
The Velscope works by emitting a safe blue light into the oral cavity to make the tissues fluoresce. Then by looking through a special lens, the clinician can read the fluorescence of the tissue immediately. Cancerous tissue does not fluoresce and appears black through the Velscope lens.
The Velscope exam can be incorporated into your normal check-up and cleaning and only takes 2-3 minutes.
Invisalign
Invisalign is your answer to straight, beautiful teeth without the need for metal braces and wires. Invisalign treatment will consist of a series of aligners that are switched approximately every two weeks. Each aligner is individually manufactured with exact calculations to gradually shift your teeth into place. Since your Invisalign system is custom-made for your teeth, you know you'll end up with a smile that truly fits.
Not only is Invisalign effective but the trays are nearly invisible and comfortable to wear. Because they are removable you can eat, brush and floss as you normally would. Come in for your Invisalign consultation to see if you are a candidate.
Laser Dentistry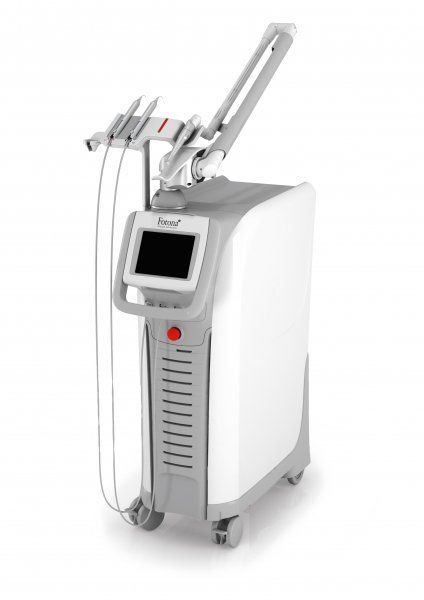 Soft Tissue Laser

The use of lasers in dentistry has made many dental procedures more efficient while decreasing recovery time and post-operative sensitivity. We use a soft tissue laser in many procedures including crowns, bridges, and fillings. We also use a laser in deep periodontal pockets to kill bacteria deep below the surface to decrease the pocket depths and restore the gingival health. Lasers can also be used on aphthous ulcers and cold sores (herpetic lesions). Through the use of the soft tissue laser, the amount of time the lesion is present can be painlessly and quickly reduced. Sometimes they can be prevented from recurring entirely!

Hard Tissue Laser

In addition to being able to treat the soft tissues in the mouth, we now have the technology to use lasers for the hard tissues like teeth and bone. The LightWalker AT gives us the ability to remove hard tissue that used to be only possible with the traditional "drill". The precision of these lasers allows us to preserve more of the healthy tissue when removing cavities. They also reduce bleeding and swelling not to mention there is reduced anxiety because there is no "drilling" sound.

Lasers are less invasive and faster than drills reducing the patient's time in treatment. A benefit for both dentist and patient!
Intraoral Cameras
Patient communication is very important to us at Springbank Dental Centre. The intra-oral camera allows for co-diagnosis and co-treatment planning between the dental practitioner and the patient. The patient should always feel comfortable and be fully informed about a proposed treatment. Often the dentist sees things in the patient's mouth that the patient is not able to see. That is where the intraoral camera is useful. Using the intraoral camera we can show you exactly what we see so you know what is being treated and why, before treatment commences. The intraoral camera is also useful for documenting and monitoring cracks, chips, or even discolorations in order for us to track their progress.
iTero®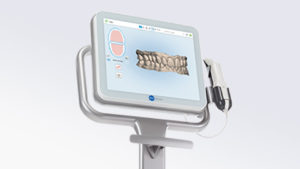 The iTero® Element Intraoral Scanner helps improve the quality of dental care that patients receive. It's a digital imaging device that scans the mouth using a handheld wand. It allows you to see the current condition of your mouth and how it will look after receiving orthodontic treatment.